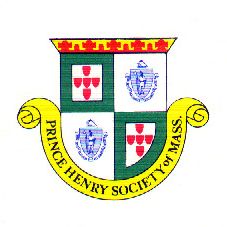 Prince Henry Society of Taunton
The Prince Henry Society of Massachusetts, Inc. was founded January 13, 1980. The founders established this organization with a three-pronged plan of charities, scholarships and service to the community and state.

The Society is limited to business and professional people of Portuguese descent (only one parent need be Portuguese) who become members by invitation. They must want to be active and personally contribute to our goals. Our by-laws limit the membership to 100 in each chapter and we do not allow more than four from any one profession or business in order to give us diversification of membership in the community.

Although it is a service club, it also has strong fraternal bond among its members which makes it a brotherhood as well.

In serving the communities, the Prince Henry Society of Massachusetts, Inc. has contributed in excess of 500,000 dollars to charities and scholarships since its inception. In addition, we have recognized a number of individuals who have contributed in one way or another to the betterment of life in our area. These are some of the goals the founders envisioned.
We hope to continue to enhance our image in the community by our actions as we approach the twenty-first century with great optimism for continued growth and service to our community.